Your cloud with sepago Azure Autoscale...
…high-performance and hugely cost-effective
Many IT administrators are familiar with the problem: expensive cloud resources are only partially accessed or even not accessed at all at certain times of the day and on certain days of the week. You can provide a remedy with sepago Azure Autoscale. You automatically control the use of resources in your cloud environment.
Your benefits:
You cut down on computing power and costs.
You secure the performance of your users.
You reduce your IT administrators' workload.
"The cloud should not only generate costs. It's about a scalable, cost-effective, and modern IT environment."
Marcel Meurer, MVP for Microsoft Azure and developer of sepago Azure Autoscale
3 reasons for autoscaling to make the cloud more fun
In a conventional cloud environment, virtual machines are paid for on the basis of switch-on time, even if the resources provided are not accessed. Our cloud optimization agent allows you to activate Windows Virtual Desktops (WVDs), Citrix Virtual Apps, and Citrix Virtual Desktops automatically if required. Once the last user has logged out, the virtual machine is switched off and does not incur any further costs.
Use AI-supported analysis methods from the Microsoft Cloud.
Azure Autoscale gets to the heart of your cloud use, continuously monitors the utilization of your virtual machines, and makes precise predictions about the necessary number of session hosts before the users log out.
Simplify your administrative workload with autoscaling.
Have the agent automatically scale the number of session hosts. Based on the learned actual workload in the past, Azure Autoscale reduces the number to a minimum outside of the working hours with high system utilization; the number required is automatically launched before the first login peak.
Fewer unused resources, less workload, reduced costs
Thanks to automatic scaling, you only pay for the cloud resources that are actually used and you save hard cash—efficiency is hugely important in IT.
Convince yourself of sepago Azure Autoscale
| Volume Band | Einzelpreis pro Managed Session Host pro Monat in € | Einzelpreis pro Managed Session Host pro Monat in USD |
| --- | --- | --- |
| up to 99 | 15,00 € | 16.50 USD |
| 100 - 199 | 13,80 € | 15,18 USD |
| 200 - 399 | 13,20 € | 14,52 USD |
| 400 - 599 | 12,90 € | 14,19 USD |
| from 600 | 12,30 € | 13,53 USD |
* The licensing is based on the actual number of VMs actively launched with Azure Autoscale per month. Usage is automatically registered for invoicing. Price list as of October 2020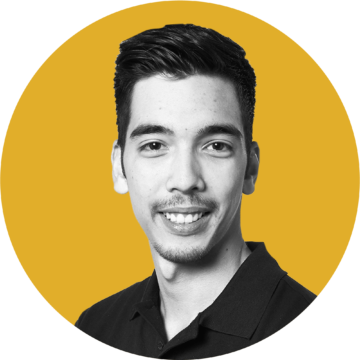 Björn von Stockum
Sales Manager
It's so easy to reduce cloud costs with sepago Azure Autoscale.
Simply inquire, license, and immediately use.