What makes us special? We don't just do technology—we also stand for a working culture. We are here so that our clients are successful over the long term in rapidly changing markets. Over 80 sepagists draw on their technological expertise, passion, and pragmatism to achieve this.
To create new innovative IT solutions from new technologies.
To offer our clients pioneering IT.
making people love IT — our solutions should inspire our clients.
To offer our employees a responsible job in which they can apply their skills and creativity and enjoy their work.
You would like to work with us?
In 2002, four friends establish sepago as an IT consulting firm. The founders are convinced: "IT is not just technology—IT determines the workplace and the strategic orientation of a company."
Consulting solutions that are of high value for major companies are developed in a targeted manner: automation of IT infrastructures. The company grows quickly and becomes established as a groundbreaking German consulting firm for complex IT infrastructures.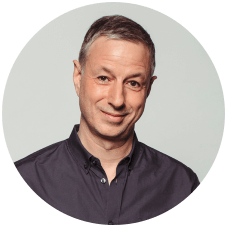 Claus Friedrichs
Managing Director
Much has changed since then—some things remain the same. Meanwhile sepago is part of the Proact family.
sepago has remained true to its ambitious aspiration "We want to make people love IT" to this day. Nowadays, we drive forward the mega-trend themes cloud computing, IT security and managed services and guide companies through their digital transformation process with modern organizational consulting.
From an ambitious IT start-up in Cologne to an established IT consulting firm with three locations in Germany. And that's by no means all.
Founding of sepago GmbH
Founded by four friends, sepago starts its activities on the IT market in March 2002. Initially with a clear focus on Citrix technologies, sepago's customers already included the first organizations from the ITC and public authority environment in the founding year. We are proud that we still work with many customers from the founding year 2002.
Sale of the product "sepago Profile" to Citrix USA
Another milestone: The sale of the sepago-Profile software solution to the US company Citrix. The product is integrated into the product line as Citrix User Profile Manager and leads to an intensive development partnership between the two companies.
Founding of the Hamburg office
The sepago customer base is growing – also in the north of Germany. In 2012, we open the office in Hamburg. Customer proximity and a home for the North German team are the driving factors.
Founding of the Munich office
In order to meet the increasing demand in southern Germany, we set up the Munich office in 2014.
First place in the Great Place To Work competition
Fair and cooperative interaction is a matter close to sepago's heart. In 2015, the Great Place to Work Institute (GPTW) named sepago "Germany's Best Employer". Since then, we have been ambassadors of the institute.
We launch the sepago WVD Value Add Products
We develop sepago Azure Monitor and sepago Azure Autoscale to optimize Azure Virtual Desktop (AVD) environments.
Great Place To Work - sepago is awarded in 3 categories
Place 6 in the competition Beste Arbeitgeber Deutschland 2022 – place 5 in the competition Beste Arbeitgeber NRW 2022 – place 3 in the competition Beste Arbeitgeber ITK 2022
Association of sepago & Proact
Since 21.06.2022 sepago is part of the Proact familiy.
To be continued
Today, we accompany large companies and administrations on their way to becoming digital enterprises. And we continue to grow. Would you like to grow with us?
Reliability
Our clients can rely on us when we are needed. They are the focus of our activities. We are more than just a service provider—we are a reliable partner.
Expertise
We don't just look for solutions—we find them. It's not enough for us to be good, we give our best to achieve the very best result.
Innovation
For us, the best path towards the goal is not always the same. sepagists question things and learn, they are disruptive and develop new solutions using new technologies.
Empathy
We listen attentively and respect and empower every individual. This makes us a strong community. At the end of the day, we are proud of what we have achieved and celebrate our successes together.